Granite Bathroom Pictures
Granite is a great material to be using in the bathroom.
But some granite especially the darker shiny ones pick up smudges and show them easily so you really need to know how to clean it.
If you have the type of granite that needs further sealing then check that with your supplier and find out how often it needs to be resealed and call a professional in to reseal it or if your confident seal it yourself with the relevant product.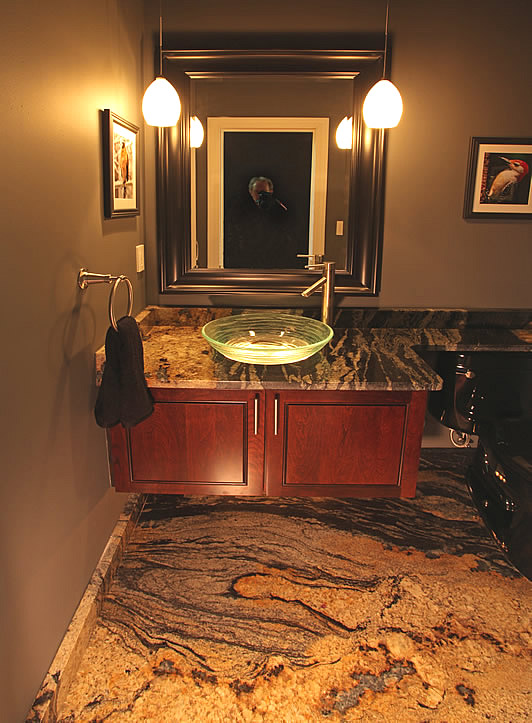 The supplier of your granite or your installer should be able to tell you the right product to use if any to maintain your granite and keep the seal intact and how often you should do it.
What ever you do dont use any harsh chemicals on your granite countertops or vanity tops as this will most definitely dull the service.
So any spills and splashes should be wiped up straight away to avoid any damage.
Beautiful Small Bathrooms
Granite Bathroom Pictures
Granite Bathroom Pictures