Small Bathroom Tile Ideas Photos
These seems to be a limitless amount of variety in bathroom decord these days. So many styles and designs are available for updating your bathroom whether large or small.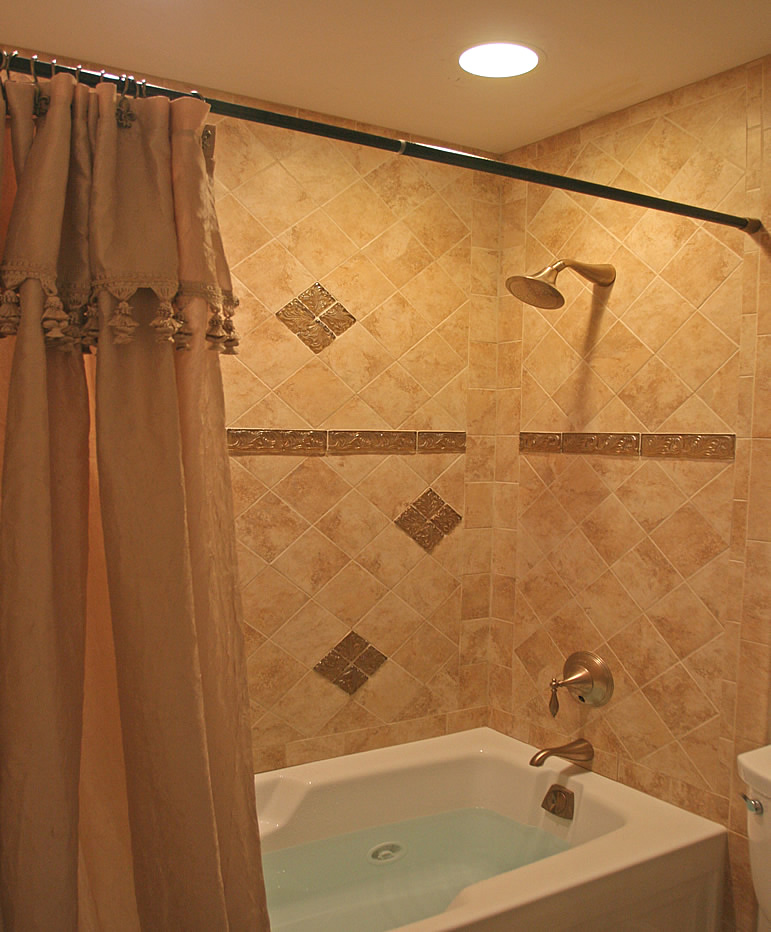 New ideas are constantly emerging to tempt us with their innovative designs. Small bathroom ideas have come a long way too.
You can still make a style statement in your bathroom by keeping everything minimalist and clean. Keeping the clutter down in the bathroom helps with this also
Of course you want to employ a few tricks to make your small bathroom look a bit more spacious. Generous lighting whether natural or artificial will always help make your bathroom look more generous.
Add large mirrors to the bathroom with detailed and chunky frames will enhance the sense of space and bounce light into those dark corners or the room.
Swap any large bathroom vanities for a wall hung sink or a pedestal model. This frees up floor space which give the bathroom a more roomy look.
The same can be done with the toilet by installing a wall hung version.
Bathroom Tile Patterns
Small Bathroom Tile Ideas Photos