Walk In Shower
Showers that you can walk in are becoming more and more popular. They give that extra feeling of space that make showering a much more enjoyable experience with no hanging parts and a very modern and stylish look its no surprise they are a popular upgrade for the bathroom.
The showers can either come as a panel to create any size wet room or can be bought in a specific size. They come in many different beautiful designs.
The glass panels are are usually made of toughened glass for safety. Many opt to have the walk in shower as a replacement for a bath and seperate shower unit.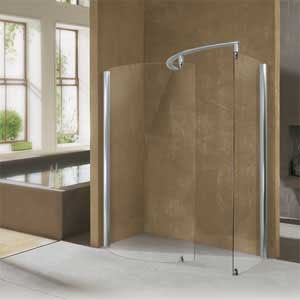 They are extremely stylish but also quick and convenient. Many of us find we dont even use our baths once our children have grown up, so a walk in shower is a very elegant way of replacing it.
Trade Plumbing
Walk In Shower
Walk In Shower