Handicap Bathroom Design
When planning a bathroom for a handicapped, disabled or special needs individual there is definitely a lot to be considered. There are many design ideas for handicap bathrooms but the main themes are making the bathroom comfortable, safe and much easier to use than a traditional bathroom.
Using a bathroom can be extremely hard work for a disabled person depending on their disability. Ultimately disabled people want to maintain their independence and sense of pride so making a bathroom suitable for them so that they can wash and bathe unaided and in confidence where possible is a big factor.
Walk in bathtubs and walk in showers do make things much easier for the disabled or elderly also. With a walk in bathtub it is literally a case of walking or climbing in. The main disadvantage that they have is that you have to wait to fill them up and then wait to empty them again once you are done.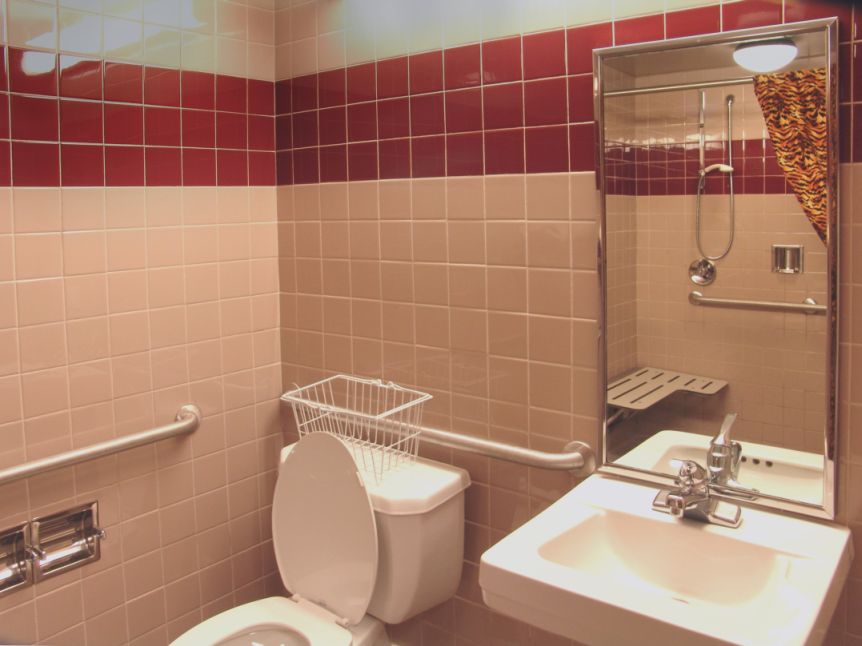 Walk in showers can have the advantage of being like a wet room so pretty much integrated into the rest of the bathroom. The main benefit is the easy access and speed of washing. There is more risk of falling in a shower so that danger should always be kept in mind when coming up with the design and layout.
One thing to bear in mind when planning a handicap bathroom is wheelchair space if required. Its definitely a good idea to get the dimensions of the wheelchair to make sure their is as much access room as possible as the worst thing would be to get the bathroom finished and then discover that access is a nightmare.
Of course seats and grab bars at the appropriate height for wheelchair access will be necessary. Also adding slip proof areas to the bathroom floor and bath and shower floors will make things a lot safe. Elderly and disable individuals are at a lot more risk of falling and of getting injured when they do fall so slip proof areas should definitely be included when planning handicap shower or bath.
Make sure there is no step or lip at the entrance to the bathroom for wheelchair access. Also for privacy have some sort of cover within the bathroom such as a curtain or cover or sliding door. The individual may need help getting into the bath or shower but then want privacy once they are there.
Vintage Bathroom Design
Handicap Bathroom Design
Handicap Bathroom Design